Yigitcan Eryaman earned the PhD degree in Electrical and Electronics Engineering on March 11, 2011. His PhD thesis title is Novel SAR Reduction Methods for Magnetic Resonance Imaging. In his defense Professor Mark Ladd from University of Duisburg-Essen was served as his jury member. Other jury members were Professors Ayhan Altintas, Yusuf Ziya Ider, Murat Eyuboglu and Ergin Atalar.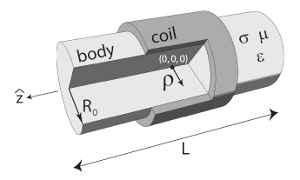 A manuscript entitled "Analytic expressions for the ultimate intrinsic signal-to-noise ratio and ultimate intrinsic specific absorption rate in MRI" by Emre Kopanoglu, Vakur B. Erturk and Ergin Atalar is now online at MRM. In this paper the authors give an analytical expression on the limits for SNR and SAR in an MRI experiment.
We had first UMRAM retreat in August 2009 at Hindiba Pansiyon. In this first retreat, researchers from Bilkent and Bogaici Universities met in a mid point. In the meeting, Dr. Ziya Ider talked about the first arrival of the MRI scanner to Middle East Technical University. Drs. Cengizhan Ozturk and Arda Deniz Yalcinkaya spoke about their very exciting work on a novel catheter tracking method.