Emine Ülkü Sarıtaş
◾ Associate Director of UMRAM
◾ Associate Professor at Department of Electrical and Electronics Engineering

Bilkent University
Emine Ulku Saritas is an Associate Professor in the Department of Electrical and Electronics Engineering, and the National Magnetic Resonance Research Center (UMRAM) at Bilkent University.
Dr. Saritas' research focuses on developing novel biomedical imaging techniques, with an emphasis on biological and diagnostic applications. She works on novel contrast methods and high-resolution imaging techniques. Specifically, she conducts research on magnetic resonance imaging (MRI) and magnetic particle imaging (MPI) systems.
Dr. Saritas graduated with B.S. degree in Electrical and Electronics Engineering from Bilkent University in 2002. She was awarded the Lucent Technologies Stanford Graduate Fellowship for her graduate studies at Stanford University, at the Department of Electrical Engineering. There, she received her M.S. and Ph.D. degrees in 2004 and 2009, respectively. During her Ph.D., she worked on high-resolution diffusion-weighted Magnetic Resonance Imaging (MRI) of targeted regions, under the supervision of Prof. Dwight G. Nishimura at the Magnetic Resonance Systems Research Lab (MRSRL)of Stanford University.
She then joined the Deparment of Bioengineering at University of California, Berkeley as a Siebel Stem Cell Institute Postdoctoral Fellow. During her postdoctoral research between 2010-2013, she worked with Prof. Steven M. Conolly in Berkeley Imaging Systems Laboratory (BISL) on Magnetic Particle Imaging (MPI) systems.
Dr. Saritas has joined Bilkent University in September 2013. She is the recipient of the 2015 "Young Scientist Outstanding Achievement Award" (GEBIP) given by the Turkish Academy of Sciences (TÜBA), the 2016 "Young Scientist Award" (BAGEP) given by the Science Academy (Bilim Akademisi), and the 2016 "Scientist of the Year Award" given by Science Heroes Association (Bilim Kahramanlari Dernegi).
Dr. Saritas is currently serving as an Associate Editor for IEEE Transactions on Medical Imaging, and as an Editorial Board Member for Scientific Reports (Nature Publishing Group) and the International Journal on Magnetic Particle Imaging (IJMPI). She is the chair of IEEE Turkey Section Women in Engineering since April 2016.
See this link for a full CV.
Linkedin: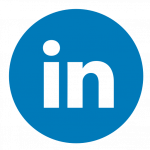 Personal Website: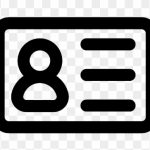 Sarıtaş MPI Laboratory: